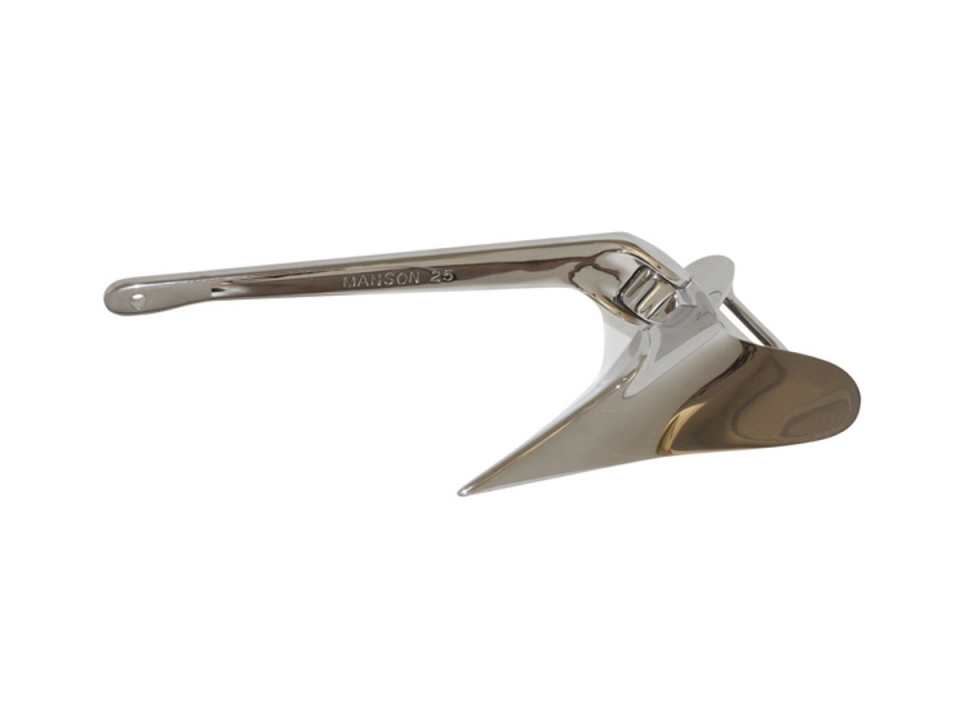 Manson Plough Anchor 120lbs. Designed for a boat around 60′ and 30 Tons. This is a stainless steel anchor that is still wrapped in its original packaging. The purchaser passed away while it was on order. Paid over $10,000 for it.

Price: $6,000. negotiable
contact Jay, 256-760-7787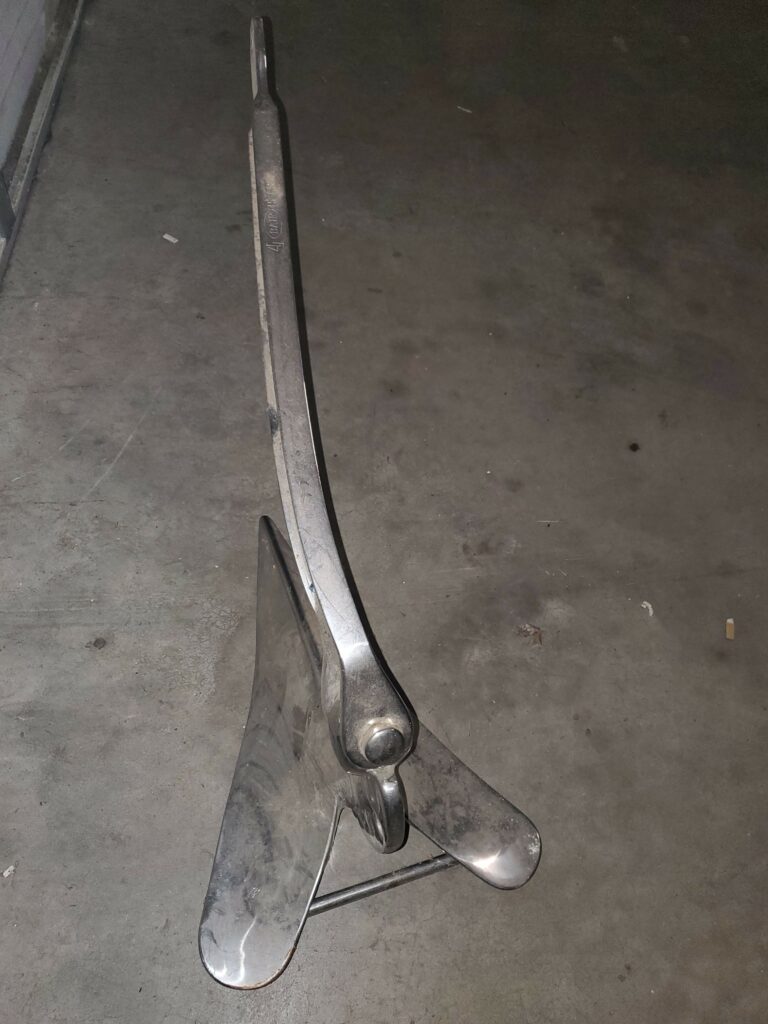 Damaged Bair 45lb Stainless Plow Anchor. This anchor may be easy to fix or used as is, but the insurance company replaced it. Can be polished up to look new. Came off of a 52′ Jefferson Pilot House.
Price: $500 negotiable.
Call Jay at 256-760-7787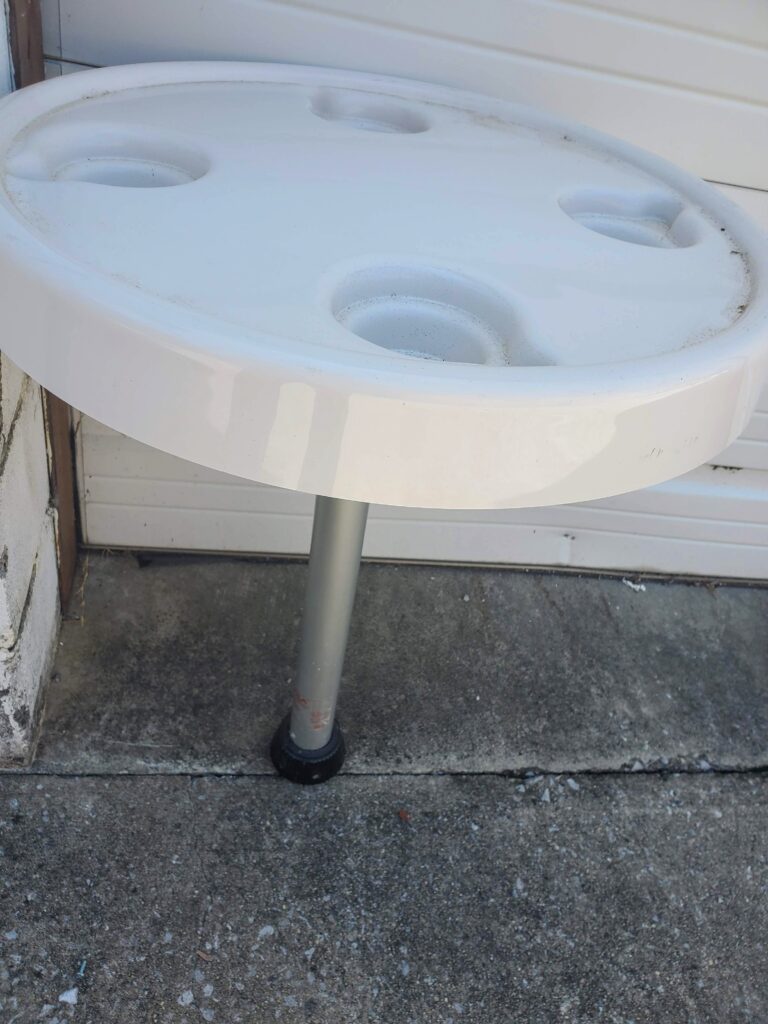 This table is from a ski boat. It can be installed in any boat with a mounting bracket. About 3 ft tall.
Price: $50.
Call Jay at 256-760-7787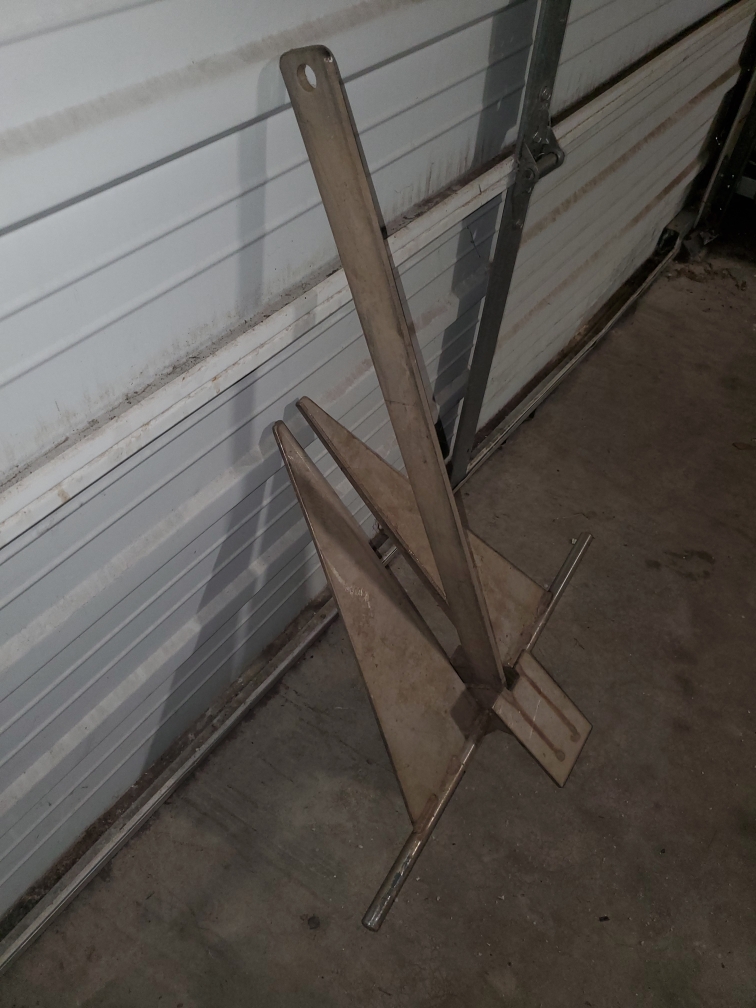 Anchor
2 to choose from
$60. each
call Jay 256-760-7787