Robert Hunter Marine Surveyor (256) 247-1227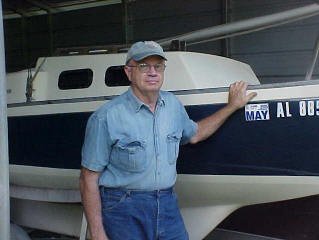 Robert A. Hunter, Sr. is a SAMS accredited marine surveyor based in North Alabama. His work has stretched all over the southeast. He does many types of marine surveys including insurance surveys, where a minimal but thorough survey is done so that your insurance company will bind your vessel for insurance, to a full purchasers survey focusing on the details that any buyer would need to know before purchasing any vessel. Roberts surveys are respected by many marine professionals. He creates a document including photo's and every detail of the vessel in a neat and very readable format that usually extends to over 20 pages. They are bound and delivered in a timely manner for the party requesting the survey.
He has surveyed many vessels that we have represented. He has the utmost integrity and all of his surveys are unbiased no matter who pays the bill. When we recommend a surveyor, he is at the top of the list due to the quality of his surveys. His convenient location to most of our business is an added benefit. If you need a surveyor, Robert Hunter would be an excellent choice, no matter where the subject vessel is located. He can be contacted at the following:

Robert A. Hunter, Sr.
Orion Marine Services, Inc.
P.O. Box 26
Anderson, Alabama 35610-0026
256-247-1227-O, 256-247-3899-Fax
rhunter013@aol.com