J's Landing at Steenson Hollow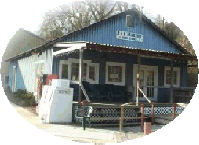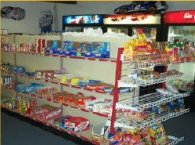 J's landing provides boat repair, transient slips for traveling boaters, dry storage, and other marina related services. Our facility is in a nice setting and we have the equipment to haul boats up to 50 feet. Please come by and see what we can offer you.
From bottom painting, compounding and waxing to engine work and systems work we have the facilities and staff to meet local and traveling boaters needs. We have years of experience and being boaters ourselves we are aware of what it takes to satisfy our customers. Come by and see our facility and meet our staff and let us show you our abilities. We offer gas for boats and can arrange to have diesel delivered with reasonable notice. We have some groceries and ship store supplies. If you need a ride to the store or a restaurant we can arrange that too. We have pump out facilities and fresh water for your tank. With our dry storage service we can store your small boat in a secure facility, protected from the elements. We can have your boat in the water with reasonable notice for your use. When you are finished using your boat we will secure it and place it back in its rack. We can also prepare your boat before and after use.
You may contact Jeff Wilcoxin on his cell phone at 256-762-2111.
We also have boat sales not related to Jaysboats.com
We are located just above Wilson Lock at mile 259 on the Tennessee River left descending bank.
**** 30 Ton Travel Lift - Dry Storage - Fuel - Boat Repair - Bottom Paint - Convenience Store ****
J's Landing
Steenson Hollow
700 Tennessee River Dr.
Muscle Shoals, AL 35661
256-383-7859